KAWANGO IN TOP SHAPE !
With players of the World XV , just before the match against the Springbok on 11 July.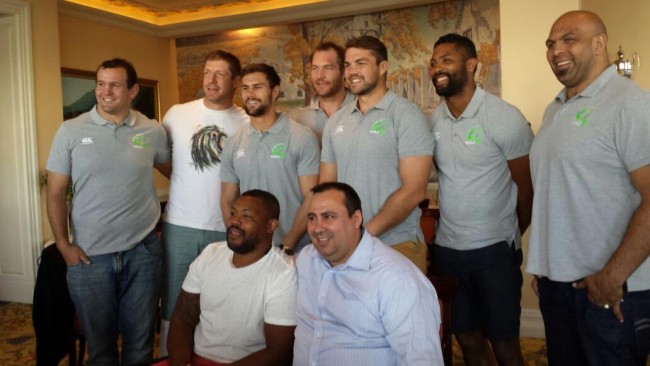 Standing at the back – from left to right : Carl Hayman, Bakkies Botha, JJ Engelbrecht, Ali Williams, Flip van der Merwe, Delon Armitage, Guthrö Steenkamp
Sitting in front – from left to right : Steffon Armitage, Nico Engelbrecht (Kawango Mice dept).